Written by
---
Can you carry your gun with you in the truck or vehicle while driving or traveling? While the answer is yes in many cases, you need to consider a few things when it comes to carrying concealed in your vehicle. Or have you not even considered your vehicle or truck as part of concealed carry?
Keeping a gun in your truck or vehicle could be a necessary part of accomplishing your personal defense strategy while on the go. First and foremost, before you carry a gun with you in the truck, you should find out what your state and local laws say about concealed carry in the vehicle.
Most states require a concealed carry permit for concealed gun carry but additional laws come in to play when carrying a firearm in a vehicle. For instance, California citizens can carry a concealed weapon in their car but there are specific requirements when doing so i.e. the firearm must be secured and unloaded while its ammunition must also be secured and in a separate locking compartment.
Concealed carry weapons in a vehicle must be secured in a locked compartment like a TruckVault. These vaults or safes should be easily accessible in case of dangerous situations. Again, always check with your local or state laws regarding securely transporting your concealed carry or any other firearm.
Most vehicles have enough room for securely storing a concealed carry weapon in a safe or vault. While a locking glove box or console are concealed carry options in your vehicle, there also are more innovative and secure ways to carry a firearm in a car, truck or SUV. A great example of a robust solution is a TruckVault.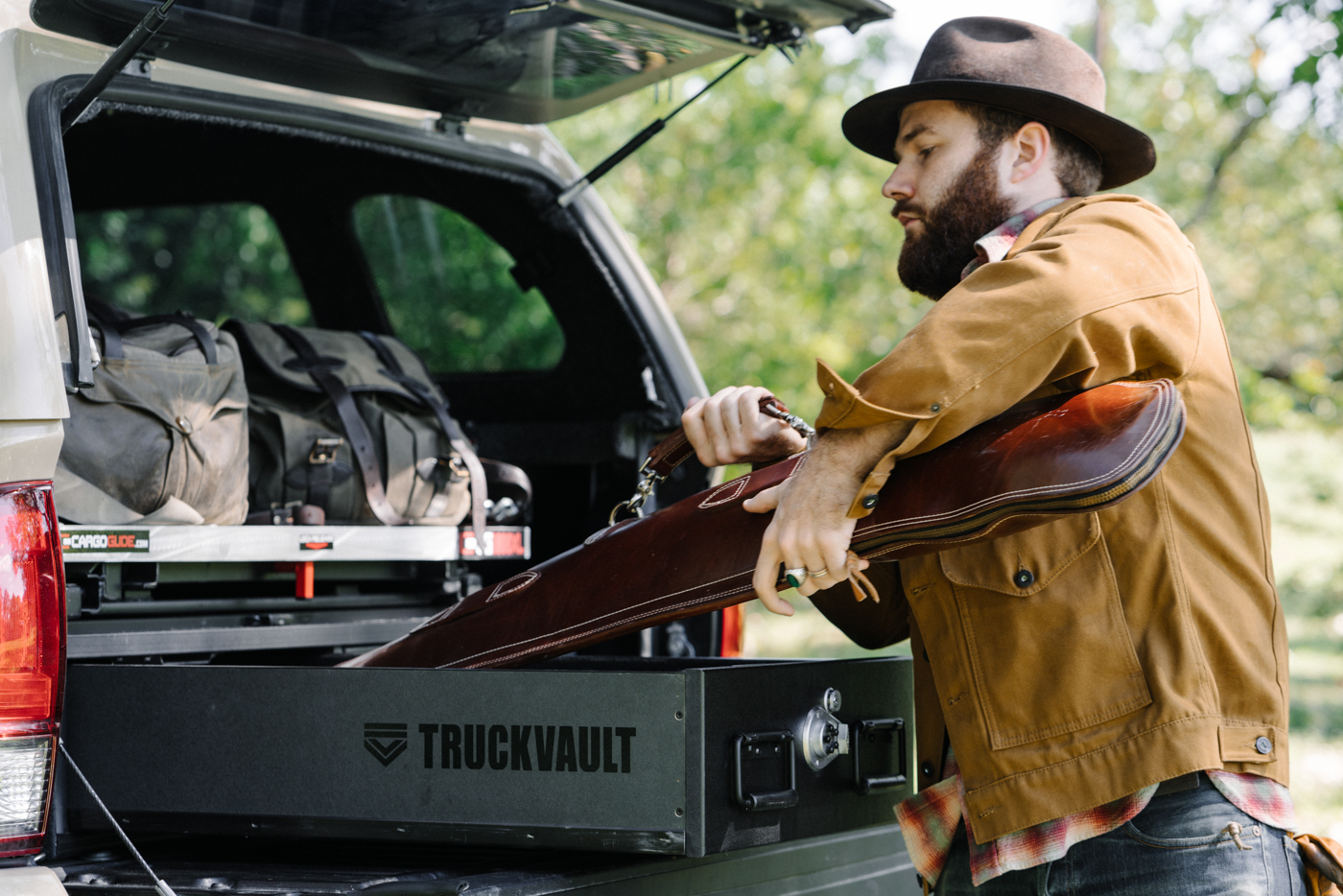 Why Should You Keep a Gun in Your Vehicle or Truck?
The answer is obvious. While you do not pray to encounter mishap or a dangerous situation while driving, it can happen, and without any warning. For this reason, having a defensive stance wherever you go (and as long as the law permits it) is a smart move.
Often, while driving or travelling, people encounter random crimes and even life-threatening situations. So, by keeping a gun handy and showing or using it when it is necessary can help salvage the situation.
As mentioned earlier, one of the best ways to store a gun in a vehicle or truck is to put it in a vault or safe.
Why Keep Your Gun in a Vault or Safe?
Obviously, keeping a gun in your vehicle can be helpful in dangerous situations. However, having a weapon within a very close range comes with possible dangers and responsibilities as well. You must have a reliable way of locking and securing your gun while it is in the vehicle. By doing so, you're able to prevent needless dangers or unwanted accidents from happening.
This is where gun safes and vaults come handy to help you keep your gun secure in the vehicle. Take a look at the following benefits that come with using vaults to store and secure your gun in the vehicle:
SECURITY: Your gun is securely locked when it is kept in a safe or vault
PREVENTION: In the case of unwanted entry into the car, or unpermitted handling of the gun by kids, burglars or other intruders
ACCESS: to your gun is easy in emergency situations when it is stored in a safe or vault
SAFETY: a safe environment to store a gun in the vehicle, as most vehicles have poor or no security systems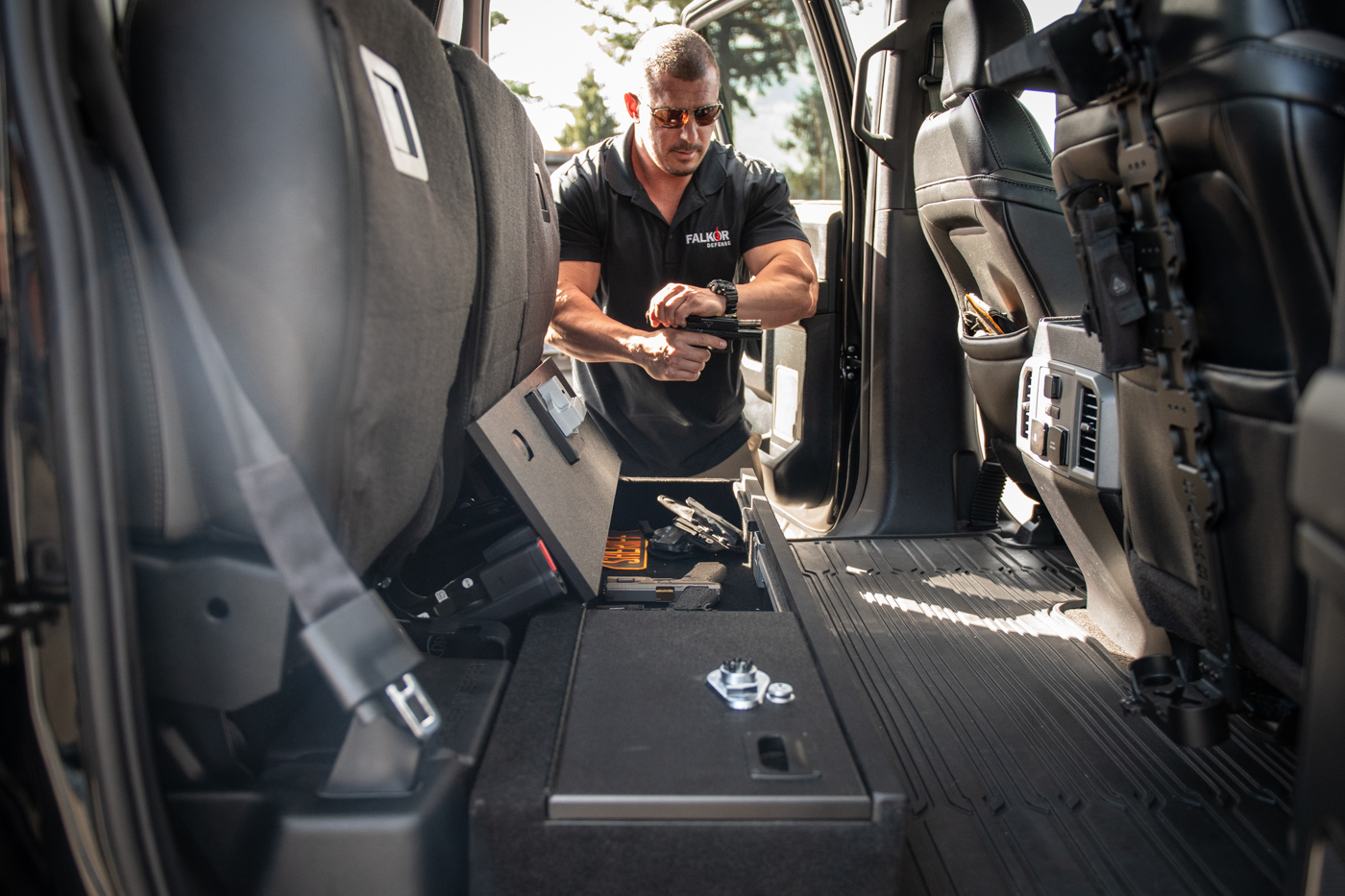 Avoid Placing Your Gun at Certain Spots in Your Truck or Vehicle
Some spots in a vehicle are common places that many people keep their guns for safety like glove boxes, consoles, or a pelican case on the floor. But generally, those spots are not well-secured locations for storing a gun in the vehicle. Since it's easy for anyone to see the firearm on a floor or a back seat, and smash and grab theft is the primary way these firearms fall into the wrong hands, a secure method for storing your firearm is critical in preventing the potential for harm to come to you or anyone else. Besides, secure in-vehicle storage solutions are a key piece of being a responsible gun owner.
Here's something you should know about TruckVault: law enforcement officials across the US, from the Federal agency side all the way down to state and local entities, use this product to secure their firearms and gear. You may or may not know that you too also have access to TruckVault products, and they are not just for securing firearms! Anything of value that you carry with you can be stored securely in a TruckVault and they are made for virtually every make and model of vehicle on the road. They also make products that utilize many other available spaces in your vehicle like under your backseat, open spaces in your SUV, the trunks of sedans, and both covered and uncovered beds of pickups.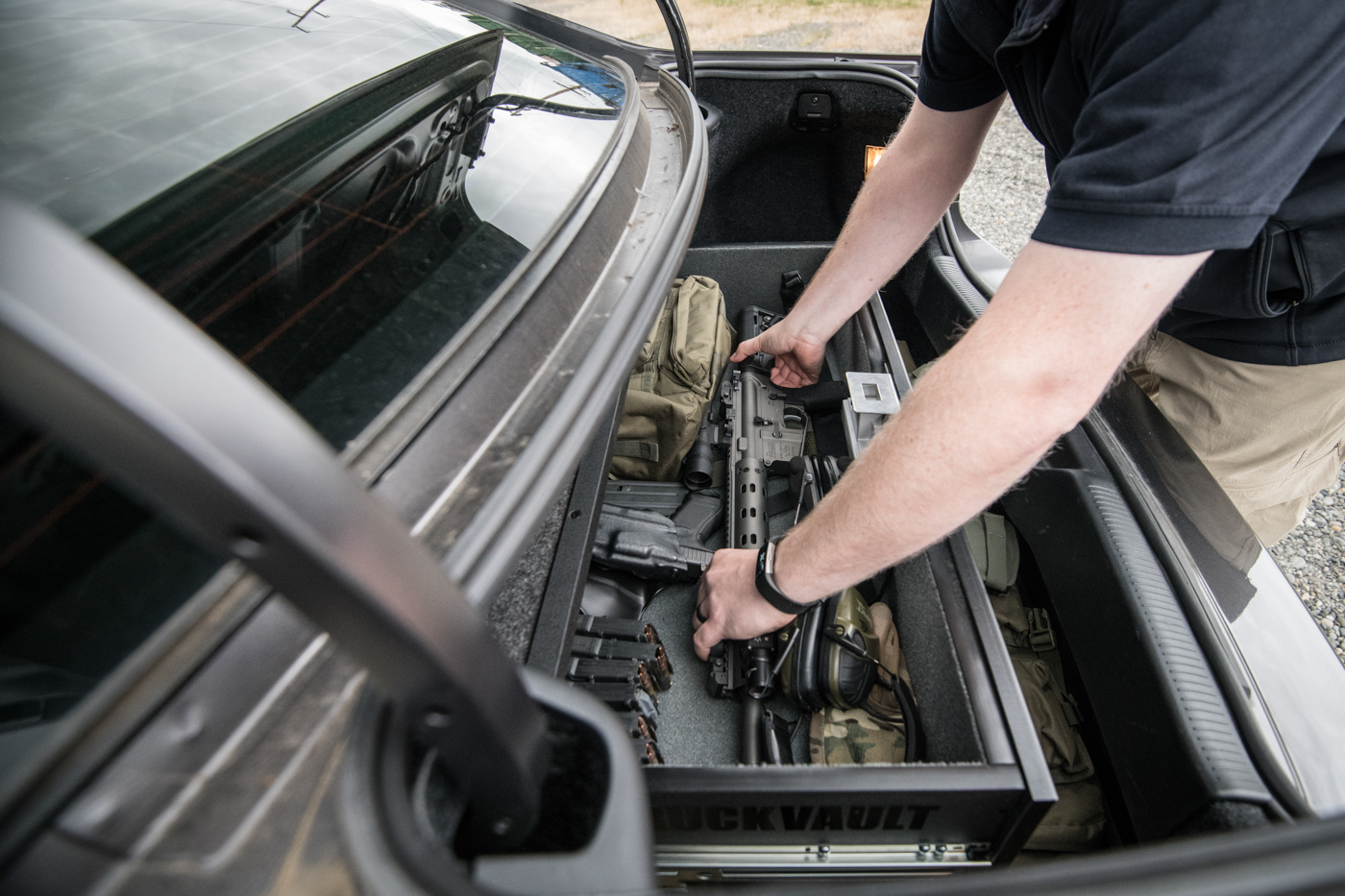 So, should you secure your gun in a TruckVault when it's in your vehicle? The answer is obviously yes if you care about respecting the law and keeping yourself and others safe.